August 2, 1938–April 24, 2021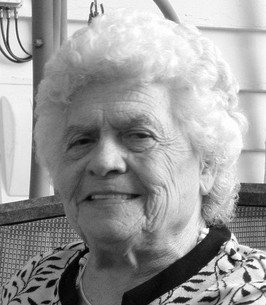 Shirley J. Thompson, age 82, of Joplin, passed away on Saturday April 24, 2021, at Freeman Hospital, following an illness.
Shirley was born on August 2, 1938 in Joplin, the daughter of the late Gilford and Mary (Mitchell) Wright. She has been a lifetime area resident. She graduated from Joplin Senior High School. She married Clifford Thompson on August 28, 1954 in Webb City, MO. Together they were blessed with three children. She worked for Safeway Bakery for twenty-seven years. She was a member of Grace Baptist Church. She was a devoted wife, mother, and grandmother.
She was preceded in death by her husband Clifford Thompson in 1995; and by two brothers, Virgil Wright and Ennis Wright.
Shirley is survived by one son, Tim E. Thompson, Joplin; two daughters, Amy J. Forney and husband Larry, Galena, KS and Tracy Redmon and husband Michael, Joplin; one sister, Marjorie Reed and husband Danny, Boring, OR; fifteen grandchildren, Emily and Maggie Thompson, Shannon and Dee Holstrom, Eric and Ashley Holstrom, Nick and Desiree Russell, Katie Holstrom, Cody Rowland, Colton and Kimmy Redmon, and Hunter Redmon; twelve great-grandchildren, Whitney and Dalton Drager, Kayla Holstrom, Butch Fund and Harue, Autumn Holstrom, Brett, Dakota, and Emma Holstrom, Morgan Holstrom, Tristan Russell, Zachary Ward, Tanner Russell, Kaycee Rowland, Karsyn Rowland, and Aiden Redmon; and three great-great-grandchildren, Dylan Drager, Brantlee Drager, and Asher Hicks.
Funeral services will be 2:00 p.m. Wednesday at Mason-Woodard Chapel. Reverend Fred Vogel will officiate. Burial will be In Ozark Memorial Park Cemetery.
The visitation will be 6-7:00 p.m. Tuesday at the mortuary.