July 11, 1923–June 27, 2020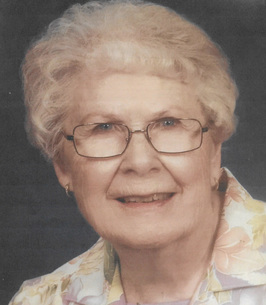 Virginia M. Hamilton, age 96, of Joplin, MO, passed away on Saturday June 27, 2020, at Webb City Health and Rehab, following an illness.
Virginia was born on July 11, 1923 in Marysville, KS, the daughter of the late Elmer V. and Christina (Brunnenmeyer) Morgan. She graduated in 1941 from Marysville High School. She started working as a telephone operator in 1942. She was the Chief operator for Southwestern Bell and AT&T and served as manager of operations in Marysville, KS and Hays, KS from 1953 to May 1981. She was a member of Bethany Presbyterian Church. She was also a member of GFWC and Beta Sigma Phi International.
She married Chalmers "Linn" Hamilton on January 19, 1974. He preceded her in death on January 19, 2008. She was also preceded in death by two step-sons, David Hamilton, and Samuel Mark Hamilton; two daughters-in-law, Leann Hamilton, and Linda Hamilton; one brother, Francis Morgan; one sister, Verva Sevenns; and son-in-law, Dennis Davis.
Virginia is survived by three step-sons, Edward Hamilton and wife Glenda, Lincoln, NE, Richard Hamilton, Caney, KS, and Mike Hamilton and wife Alice, Joplin; one step-daughter, Diane Davis, Mt. Airy, NC; twelve grandchildren and sixteen great-grandchildren; a sister-in-law, Martha Morgan, Joplin; and several nieces and nephews.
Graveside services will be 10:00 a.m. Friday at Ozark Memorial Park Mausoleum. Steve Jones, Minister will officiate. The family will receive friends at a time of visitation 6-7 p.m. Thursday at Mason-Woodard Mortuary.