May 29, 1945–June 18, 2020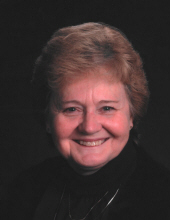 Sharon Sue Wideman, of Broken Arrow, Oklahoma, passed away on Thursday, June 18, 2020, at the age of 75. She was born on Thursday, May 29, 1945, to John Oliver and Edith Virginia (Morgan) Baggerly in Joplin, Missouri. Sharon grew up in Joplin where she graduated high school in 1963. She then attended Missouri Southern State College ~ receiving her degree in Elementary Education. Sharon taught elementary and Jr. High school in Missouri. On Thursday, March 26, 1964, Sharon married the love of her life, Gary Wideman, in Joplin, Missouri. In 1980, Sharon and Gary moved to Broken Arrow. Gary died in 1985. In 1987, Sharon married Douglas Chasteen in Broken Arrow. The couple became the owners and operators of Oklahoma Spring Company. Sharon also taught at Eastwood Baptist Church School for eight years. Doug passed away in 2001. Sharon retired in 2018. Sharon was a member of Arrow Heights Baptist Church in Broken Arrow, Riverview Baptist Church in Bixby, Boston Avenue United Methodist Church, and then South Tulsa Baptist Church.
Sharon enjoyed a wide variety of interests. They included genealogy, playing the French Horn in her church orchestra and in the Community Orchestra. She enjoyed singing in the church choir and visiting her family and friends. Sharon loved the St. Louis Cardinals and the Oklahoma City Thunder. She never missed a game!
Sharon was preceded in death by her parents, John Oliver and Edith Virginia (Morgan) Baggerly, her husband, Gary Wideman, in 1985, and her son, Brian Wideman. She is lovingly survived by her children, Garry Wideman and his wife, Dusti, of Broken Arrow, OK, Marcy Carroll of Norman, OK, Jodi Wideman of Ponty Pool, Wales, and Stacie Rodgers and her husband, Stephen, of Broken Arrow, OK; grandchildren, Nikolas Wideman and Skylar Rodgers, both of Broken Arrow, OK; her sisters, Nancy Hunt, of Baxter Springs, KS, Marlene Gooch of Joplin, MO, and Darlene Mahan and her husband, Dan, of Joplin, MO; and numerous nieces and nephews as well as other extended family and a lifetime of friends.