February 24, 1927– June 18, 2020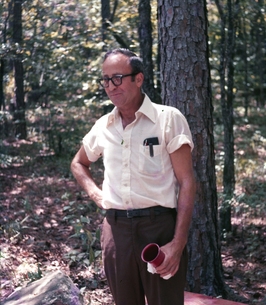 Melvin Walker, age 93 of Joplin, Mo. passed away on Thursday, June 18, 2020 at his home surrounded by his loving family.
Melvin was born on February 24, 1927 in Chadwick, Mo. to Gatson and Elma (Lemler) Walker. He was one of 12 kids. Melvin married the love of his life Ople (Dowell) Walker on October 2, 1953 in Ceres, Ca. Melvin proudly served his country during the Korean War from 1950 to 1952. He and Ople, moved to Joplin in November of 1953. They lived in Pittsburg, Ks. for 2 years so Melvin could train to be a machinist at Pittsburg College. He later worked as a machinist for Precision Products for 27 years retiring in 1990.
Melvin was a quiet man who could make us laugh with his sense of humor. He loved to spend time with his family and gardening. Melvin was a wonderful father, husband and grandfather and he will be greatly missed.
He is survived by his wife of 66 years, Ople Walker, two daughters; Glenda Wagner of Joplin, Karen Delzell of Joplin, one son; Richard Walker and wife Dody of Joplin, four grandchildren; Alicia Knell and husband Ryan of Carthage, Mo., Kristin Walker of Joplin, Jared Delzell and wife Ashley of Joplin, Chris Delzell and wife Jessica of Kansas City, Mo., and seven great-grandchildren; Brenlea Delzell, Levi Delzell, Luke Delzell, Logan Delzell, Lawson Delzell, Grady Knell and Abram Knell.
The family will be observing private services in accordance with Melvin's wishes.