May 9, 1932–June 9, 2020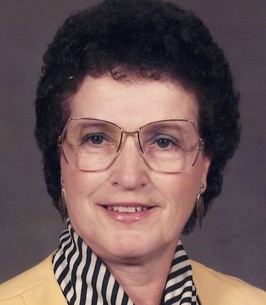 Betty Evelyn Brockett, age 88, of Joplin, passed away on Tuesday June 9, 2020, at her home, surrounded by her family.
Betty was born on May 9, 1932 in Hopper, IL, the daughter of the late James "Jim" and Helen Sadie (Waterman) Bolander. She received an associate degree in Education. She married Martin Brockett on October 18, 1948 in Wapello, IA, and together they were blessed with four children. She was a dedicated wife, mother, and grandmother. She was a member of Emmanuel Baptist Church of Webb City. She supported her husband as a Baptist minister's wife. She enjoyed singing in the choir, cooking, and taking care of her family.
She is survived by her husband of seventy-one years, Martin Brockett, Joplin; one son, Michael Brockett and wife Linda, Joplin; three daughters, Patsy Wheeless and husband Art, Denton, TX, Cindy Ramsey and husband David, Joplin, and Marta "Carol" Shellenbarger and husband Robert, Carl Junction, MO; four brothers, Tom Bolander and wife Jeannie, San Antonio, TX, Paul Bolander and wife Florence, Burlington, IA, Wayne Bolander and wife Sherry, Burlington, IA, and Harry Bolander, Burlington, IA; three sisters, Esther Reynolds, Ruby Gott and husband Jim, and Hazel Dixon and husband Wayne, all of Burlington, IA; nine grandchildren, Lorie Wells, Aaron Brockett, Kali Skar, Tracy Nielson, Lindsay Hoskins, Robin Newman, Dustin Shellenbarger, Taryn Elder, and Autumn Deer; twenty-five great-grandchildren; and one great-great-grandchild on the way.
She was preceded in death by five brothers, John, Albert, Richard, Danny, and Jim Bolander.
Funeral services will be held at 10:00 a.m. Friday June 12th at Emmanuel Baptist Church in Webb City, MO. Reverend Kyle Beverlin will officiate. Burial will be in Ozark Memorial Park Cemetery.