March 16, 1960–May 31, 2020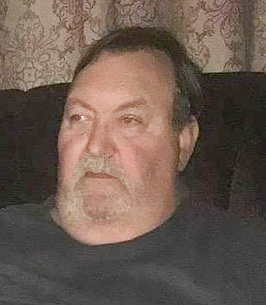 Joseph J. "Joe" Borror, age 60, of Kansas City, KS, passed away suddenly on May 31, 2020 at Providence Medical Center.
Joe was born on March 16, 1960, in Romney, West Virginia, the son of Iva Jane Poling. He served in the United States Navy, retiring after twenty years of service. Following his military career, he worked for LKQ Keystone Automotive. He was a member of Westside Family Church. He enjoyed fishing, hunting and his many animals.
Joe married Sherri Williams on May 25, 2002, and she survives. Additional survivors include, one daughter, Libby Jo Graham, Kansas City, KS; two sons, Daniel Lewis Border and wife Lou Brann Border, Lawrence, KS, and Aaron Lee Border, Olathe, KS; his mother, Iva Jane Poling, Springfield, West VA; one brother, William Poling, Springfield, West VA; one sister, Cheryl Poling, Springfield, West VA; his mother-in-law, Joyce Williams, Kansas City, KS; a special uncle/brother, Curtis Junior Borror and his wife Marcia, West Virginia; brothers-in-law, Joe Frevele and family, and Kevin Williams and family; and three grandchildren, Chloe Border, Noah Border, and Lucas Brann.