December 10, 1936–April 23, 2020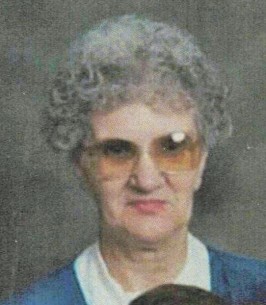 Carol Ann Wimp Willard was called home by the Lord on Thursday, April 23, 2020.
Carol, the oldest child of Don and Marie (Kelley) Wimp, was born on Thursday, December 10, 1936 in Henderson, Texas. She was blessed with two brothers, David Winward and Steve Wimp. Carol graduated from Gravette High School in 1955 and married John Leslie Willard on March 13, 1956.
John and Carol made their home in Frankfurt, Kentucky and were blessed with two children, Donnie Leslie Willard and Mark Willard as well as grandchildren. Following John's death, Carol and the boys moved to Joplin, MO where Carol lived the remainder of the life.
Carol was a homemaker and took pride in keeping a clean and tidy home. She enjoyed socializing and children. When she did work outside the home, she worked in a daycare center. During her final years, she enjoyed spending time with her friends at Spring River as well as her church family at 26th & Connecticut Church of Christ.
Carol was preceded in death by her parents and husband. She will be missed by family and friends who knew and loved her.
Graveside services will be held at Ozark Memorial Park Cemetery in Joplin on Thursday with public viewing of services can be viewed at http://www.masonwoodard.com. Open viewing available from 9:00 am until 5:00 pm on Wednesday, April 29, 2020 at the Mason-Woodard Mortuary in Joplin. Memorial contributions may be made to the 26th & Connecticut Church of Christ and may be entrusted to the mortuary. Online condolences may be made to the family at http://www.masonwoodard.com.
Please Note****Mason-Woodard Mortuary & Crematory is committed to the health and safety of the families we serve with compassion and utmost care. We are following the guidelines and protocols provided to funeral homes and funeral directors by the CDC and NFDA during the Covid-19 epidemic. These are challenging times, and we assure you that your family and friends are very important to us. However, to abide by the mandates from the CDC and the State of Missouri only ten people are allowed in our facility at one time.
Arrangements have been entrusted to Mason-Woodard Mortuary & Crematory.