May 25, 1934–March 28, 2020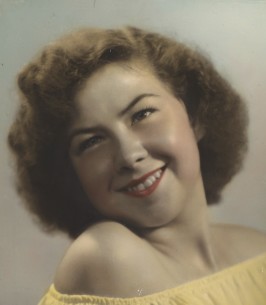 Donna Mae Long, age 85, of Joplin, passed away on Saturday, March 28, 2020 at Freeman Hospital in Joplin. Mrs. Long, daughter of the late Joe and Audrey (Kirk) Cossey, was born on May 25, 1934 in Duenweg, MO. She grew up and attended school in Duenweg and worked for Fred's Frozen Foods until her retirement. On January 16, 1950 she was united in marriage to Alfred Ray Long in Benton County, AR. He preceded her in death on February 15, 2010.
Survivors include her son, Paul Wayne Long, of Carthage; two grandsons, Nathan Long, of Carthage, and Nicholas Long, of Diamond; one brother, Joe Cossey, Jr., and his wife, Patsy, of Carthage; and one sister, Frances Morrison, and her husband, Russell, of Joplin. In addition to her parents and husband, she was preceded in death by one son, Alfred Eugene Long; and one sister, Pearl Lavon Kline.
Private family funeral services will be held at Ozark Memorial Park on Friday, April 3, 2020 at 11:00 am. All are invited to watch the livestream of the graveside services on Friday, April 3, 2020 at 11:00 am on the Mason-Woodard Mortuary Facebook page. Friends may pay their respects on Wednesday and Thursday from 9:00 am until 4:00 pm at the mortuary.