December 1, 1949–March 13, 2020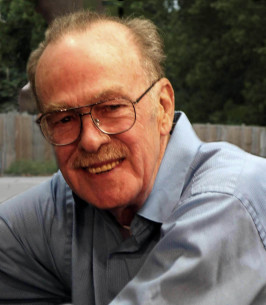 Peter "Pete" Schlau, of Joplin, passed away on Friday, March 13, 2020 at his home in Joplin.
Mr. Schlau, son of the late Elvir William and Antoinette (Zdancewicz) Schlau, was born on December 1, 1949 in Oak Park, IL. On August 9, 2003 he was united in marriage to Mary Ann (Andidora) Guarino in Joplin. In 1999 after being employed as a Law Enforcement Officer with the city of Chicago and residing in St. Louis for a few years, he moved to the Joplin area becoming very active in the community. He owned and operated Repairs-To-Go in Joplin. He and Mary Ann operate Golden Paw Rescue where Pete helped in every aspect of the rescue organization. He was always giving of his time and self to help others. He was the previous Vice President of the board for The H.O.U.S.E and a sponsor for those in the Joplin Alcoholic Anonymous group. He was known for his huge personality and sarcasm which could be seen while preforming acting and singing at the Stone's Throw Theater and Joplin Little Theater. He enjoyed golf and had a love for all animals. Pete was an active member and a Deacon at Villa Heights Christian Church.
Survivors include his wife, Mary Ann Schlau, of Joplin; one step-son, Dan Guarino, and his wife, Tricia, of Oronogo; one step-daughter, Jessica Sportsman, and her husband, Jesse, of Joplin; four grandchilren, Hayley Guarino, Anthony Guarino, Allison Sportsman, and Bryson Sportsman, with one great-grandchild on the way; two brothers, Tom Webber, of Rockford, MN, and Joe Schlau, of Schoenberg, IL; and two sisters, Diane Eden, of Az, and Kim Waltman, of Nashville, TN. In addition to his parents, he was preceded in death by his two children, Bill and Karyn Schlau.
Funeral services will be held on Wednesday, March 18, 2020 at 10:00 am at the Villa Heights Christian Church in Joplin with Minister Truman Brady officiating with burial to follow at Ozark Memorial Park Cemetery in Joplin. The family will receive friends for a time of visitation on Tuesday, March 17th from 6:00 pm until 7:00 pm at the Mason-Woodard Mortuary in Joplin. To continue his work in rescuing animals in the community, the family requests memorial contributions be made to the Golden Paw Rescue and may be entrusted to the mortuary.