July 12, 1939–March 9, 2020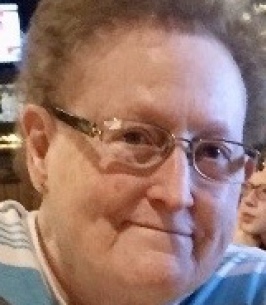 Peggy Brock, age 80, of Joplin, passed away on Monday, March 9, 2020 at Joplin Health & Rehab.
Mrs. Brock, daughter of the late, Harry and Naomi (Drake) Gunlock, was born on July 12, 1939 in Joplin. She was united in marriage to Richard Brock, on March 17, 1961 in Joplin. He preceded her in death on April 27, 2018. She was employed with the Joplin School district for over 20 years working in food services with Memorial High School. She was an avid reader, enjoying reading western novels and watching old western movies. She was a collector of elephants and enjoyed traveling. Peggy was a member of the Wildwood Baptist Church. She was known for her huge heart, she always saw the good in everyone an everything, most of all wanted everyone to be happy. Her family will miss her love of cooking and her devotion as a mother and grandmother.
Survivors include three sons, Steven Brock, and his partner, Monty Deckard, of Springfield, James Brock, and his wife, Sheila, of Joplin, and Mark Brock, and his wife, Connie, of Hiwasse, AR; seven grandchildren, Jameson Brock, Mickenzie Brock, Christopher "CJ" Barwick, and his wife, Hannah, Blake Brock, Austin Brock, Dillon Brock, and Matthew Brock; two great-grandchildren, Amoretti and Kain Brock; one brother, Gary Gunlock, and his wife, Lillie, of Carl Junction; and one sister, Donna Smith, of Joplin. In addition to her husband and parents, she was preceded by three sisters, Karen Cooper, Jenny Peaveler, and Barbara Sargent.