March 1, 1935–March 5, 2020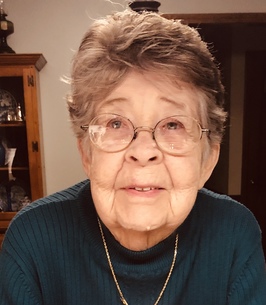 Saundra Dover, age 85 of Joplin, Mo. passed away on Thursday, March 5, 2020 at Westgate of Wildwood Ranch, surrounded by her loving family.
Saundra was born on March 1, 1935 in Joplin, the daughter of Howard and Josephine (Greenwood) Van Fleet. She has been a lifetime area resident. Saundra worked for Dr. Schulte, M.D. and for the Jasper County Credit Union before she spent her days caring for and loving her family as a homemaker. Following her husband's death, she worked as an office manager of H&R Block. In the 1990s, she began her favorite job as a school secretary of Martin Luther School.
She was a member of Immanuel Lutheran Church in Joplin. Saundra loved serving her Lord at Immanuel as a member of the Altar Guild, the church choir and the Lutheran Women's Missionary League. She also loved helping with Vacation Bible School and spent many happy hours in Bible Study.
She married Cecil Dover on December 31, 1964; he preceded her in death in May of 1989. Saundra was also preceded in death by her parents. She is survived by her daughter; Lyla Glaskey and husband Jason of Joplin, two brothers; Jim Van Fleet and wife Barbara of Joplin, Jack Van Fleet and wife Elvira of Joplin, two grandchildren; Samuel and Hannah Glaskey, many loving nieces, nephews and beloved members of her church family.
In lieu of flowers, the family requests donations to be made to the Martin Luther School in care of the mortuary.
Services have been scheduled for 10:00 a.m. Monday, March 9, 2020 at Immanuel Lutheran Church in Joplin. Pastor Greg Mech, will officiate. Burial will follow at Ozark Memorial Park Cemetery. The family will receive friends during a time of visitation from 2 to 3 p.m. Sunday, March 8, 2020 at the funeral home.