May 24, 1969–March 3, 2020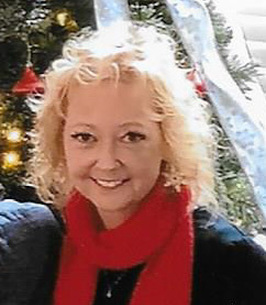 Kristie Michelle Williams, age 50, of Independence, MO, passed away on March 3, 2020 at the University of Missouri Hospital in Columbia, MO, following a sudden illness.
Kristie was born on May 24, 1969 in Joplin, the daughter of Wally Shields and the late Susan (Wideman) Shields. She graduated from MSSU with an Associates Degree in Child Development. She worked as a daycare director for LaPetite Academy, Kids Cove, and Kindercare, as well as a few daycares in Kansas City, MO. She also worked for Car Star Body Shop in Blue Springs, MO. She loved spending time at the lake with friends and family. She enjoyed fishing. Her greatest joy in life was her grandson Maddox.
She married Robert Christian Williams on April 2, 2016 in Joplin and he survives. Additional survivors include; one son, Trevor Shields, Santa Clarita, CA; one daughter, Ivy Cameron and fiancé Cory Yeager, Grain Valley, MO; her father and step-mother, Wally and Debbie Shields, Webb City, MO; one brother, Chad Shields and partner Jennifer, Independence, MO; one grandson, Maddox Shields; one step-son, Jackson Cole Simpson, Luzerne, IA; one step-daughter, Jessie Rose Simpson, Montezuma, IA; and four step-grandchildren, Mariah Conway, Logan Beck, Luke Beck, and Lance Beck.
Funeral services will be held at 2:30 p.m. Friday at Mason-Woodard Chapel. Pastor Josh Patrick will officiate. Burial will be in Ozark Memorial Park Cemetery. The family will receive friends at 1:30 p.m. Friday prior to the service time.
Memorial contributions may be given to the American Heart Association in care of the mortuary.