October 31, 1936–February 29, 2020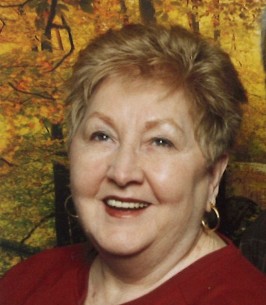 Idabell Brattin, age 83, of Joplin, passed away on Saturday, February 29, 2020, at Mercy Hospital in Joplin. Mrs. Brattin, daughter of the late Loyd and Martha (Mathis) Boyd, was born on October 31, 1936 in Joplin. She attended Rainmiller Grade School and graduated high school from Duenweg. She later attended Stapps Beauty School. On March 15, 1957 in Joplin, she was united in marriage to Dewey Brattin. He preceded her in death on September 18, 2014. Idabell began her employment with FAG Bearing Corporation on March of 1971 and retired after 25 years of employment in December of 1996. After retirement she was very active as a volunteer for Freeman Hospital and was a member of the College Heights Christian Church.
Survivors include her son, Warren Brattin; one granddaughter Ashden Nichole (Brattin) Smith, and her husband, Eric, of Seneca; two great-grandchildren Easton and Aubrey Smith both of Seneca; and several nieces and nephews. In addition to her husband and parents, she was preceded in death by five brothers, Glen Boyd, Donald Boyd, Bill Boyd, Vern Boyd, and Bernard Boyd; and three sisters, Nadine Farrar, Wilma Tyree, and Dorothy Tyree.
Funeral services will be held on Friday, March 6, 2020, at 11:00 am at the Mason-Woodard Mortuary in Joplin with B.A. Austin officiating. Burial will follow at Ozark Memorial Park Cemetery in Joplin. The family will receive friends on Thursday, March 5th from 6:00 pm until 7:00 pm at the mortuary. Contributions may be made in Idabell's memory to the charity of donor's choice and may be entrusted to the mortuary.