February 29, 1944–February 26, 2020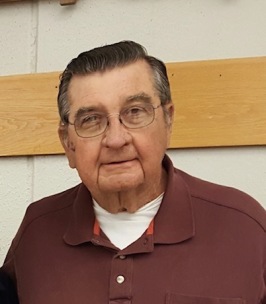 Warren Wesley "Wes" Gilbreath, age 75, of Neosho, passed away on Wednesday, February 26, 2020. Wes, son of the late Omar and Irene (Garrison) Gilbreath, was born on February 29, 1944 in Webb City, Missouri. He was a 1961 graduate of Carthage High School, then attended Pittsburg State University School of Electrical Technology earning his degree in 1963. He was united in marriage to Shirley Stewart on June 16, 1963 in Carthage. She preceded him in death on July 15, 1996. He later married Janis Montague on November 7, 1998. Wes was the owner and operator of Controls & Electric Motor Company. He was an avid supporter of the Carl Junction FFA and Jasper County 4-H. He enjoyed his grandchildren as well as supporting their agricultural activities.
Survivors include his wife, Janis Gilbreath, of Neosho; two sons, Brian Gilbreath, of Rogers, and Eric Gilbreath, and his wife, Melissa, of Jasper; one daughter, Denise Gilbreath, of Rogers; one brother, Frank Gilbreath, and his wife, Sharon, of Carthage; four grandchildren, Jackson Gilbreath, of Rogers, Tasha Steele, of Joplin, Hailey Gilbreath, of Springfield, and Evelyn Gilbreath, of Jasper. In addition to his parents and wife, Shirley, he was preceded in death by one brother, Tom Gilbreath.
Funeral services will be held on Saturday, February 29, 2020 at 10:00 am at the Mason-Woodard Mortuary in Joplin with Thomas H. Musgrove officiating. Burial will follow at the Ozark Memorial Park Cemetery in Joplin. The family will receive friends from 6:00 pm until 7:00 pm on Friday, February 28th at the mortuary. In lieu of flowers, memorial contributions may be made to the Carl Junction FFA Alumni Scholarship Fund an