December 18, 1951–January 25, 2020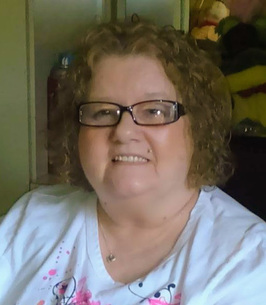 Jeanne Faye Johnson, age 68, of Joplin, passed away on Saturday January 25, 2020, at Spring River Christian Village, following an illness.
Jeanne was born on December 18, 1951 in Ponca City, OK, the daughter of the late Mr. and Mrs. Charles Proctor. She married Eddie Johnson on May 15, 1970 and together they were blessed with three children. She was a devoted wife and mother. She worked four years as a drug counselor for the Ozark Center. She attended the Chapel services at Spring River Christian Village.
She was preceded in death by her husband Eddie Johnson on January 31, 2008; and a granddaughter, Khloe Wittenmyer.
Jeanne is survived by one son, Chris Johnson and wife Tara, Carl Junction, MO; two daughters, Lisa Johnson and husband Joe Garcia, Joplin, and Stephanie Johnson, Joplin; one brother, Bob Stewart, Beloit, KS; and eight grandchildren, Bradly Johnson, Kylee Johnson, Evan Wittenmyer, Nathan Garcia, Katie Johnson, Journee Wittenmyer, Phoenix Wittenmyer, and Addison Garcia.
Funeral services will be 2:00 p.m. Thursday at Mason-Woodard Chapel. The visitation will be 1:00 p.m. Thursday, prior to the service.