April 6, 1948–January 9, 2020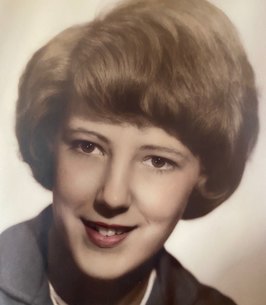 Sheila Diane Welpman Tribbey, age 71, of Joplin, passed away peacefully at her home surrounded by her family on Thursday, January 9, 2020. Ms. Tribbey, daughter of the late Gary and Evelyn (Clark) Welpman, was born on April 6, 1948 in Webb City. In her earlier years she was united in marriage to Rex Adamson and together they had two sons. Later, she then married Christopher Tribbey and to this union, one son was born. Mr. Tribbey preceded her in death in August of 1992. She was a loving mother and homemaker. Sheila was a remarkable cook and enjoyed preparing meals for her family. She enjoyed crafting but most of all she loved her family. She was always supportive and encouraging of her boys and was very proud of all of her grandchildren.
Survivors include three sons, Kevin Adamson, and his wife, Mindy, of Neosho, Mike Adamson, and his wife, Casondra, of Neosho, and Christopher Tribbey, Jr. of Joplin; five grandchildren, Ashley Adamson, Chelsea Hole, Megan Adamson, Tatum Leistner, and Dawson Adamson; three great grandchildren, Wyatt Adamson, Camron Hole, and Ezra Leistner; former husband, Rex Adamson, of Joplin; two aunts, Bonnie Welch and Irene Carrier both of Webb City; and one uncle, Merle Welpman, and his wife, Helen. In addition to her parents and husband, she was preceded in death by her best friend, Clem (JR) Lawrence.
Graveside services will be held on Monday, January 13, 2020 at 1:00 pm at Ozark Memorial Park Cemetery in Joplin. The family will receive friends for a time of visitation on Monday, January 13th beginning at 12:00 pm at the Mason-Woodard Mortuary in Joplin. Pallbearers include Derek Hole, Kyle Leistner, Dawson Adamson, Rex Adamson and Michael Barnes with honorary pallbearer will be Wyatt Adamson.