March 7, 1939–January 4, 2020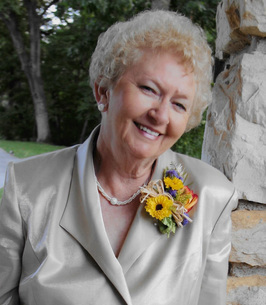 Bonnie June Poteet, age 80, of Carl Junction, MO, passed away on Saturday January 4, 2020, at Joplin Gardens, following an illness.
Bonnie was born on March 7, 1939 in Joplin, the daughter of the late Charles and Pauline (Johnson) Hartje. She has been a lifetime area resident. She worked as an office manager for Dr. Jim Lewis, Dentistry and later for Sutherlands. She was a past member of Villa Heights Christian Church. She was a member of the Lady Elks. She enjoyed tole painting and gardening.
She is survived by one daughter, Sherri Stout, Baxter Springs, KS; two sons, Kevin Poteet and wife Lori, Liberty, MO, and Shawn Poteet, Independence, MO; four grandchildren, Shawn Poteet, II, Sam Poteet, Devin Stout, and Sydney Poteet; and two great-grandchildren, Jaxson Poteet and River Hills.
A Graveside Committal of Ashes will be held at 2:00 p.m. Thursday at Ozark Memorial Park Cemetery. Truman Brady, Minister will officiate.