February 10, 1958– January 1, 2020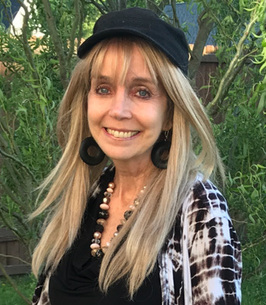 Leslie G. Sparlin, age 61, of Joplin, MO., passed away at 4:15 a.m., Wednesday, January 1, 2020, at Mercy Hospital Joplin following a courageous battle with cancer. Leslie was born February 10, 1958, in Joplin, MO., the daughter of George and Margaret Seanor.
She received her Associates Degree from M.S.S.U. and took pride in her secretary career for many years. She was previously employed at M.S.S.U., BKD Accounting Firm in Joplin, MO.; Arthur Anderson Accounting Firm in Tulsa, OK.; and the Joplin R-8 School District. She was a long time member of the First Christian Church of Joplin. For the past 20 years, she has been an active member of College Heights Christian Church. She also served as a leader in Bible Study Fellowship and was a member of the Carthage, MO., Bunco Club. She was most proud of her role as the most wonderful, perfect mother of the most wonderful, perfect four children who had nothing to do with this obituary.
Leslie is survived by her husband, Mike Sparlin, married on January 4, 1981, in Joplin, MO.; her children, Lewis Sparlin and wife Ashley, Joplin, MO.; Lacie Good and husband Alan, Knoxville, TN.; Logan Sparlin, Springfield, MO.; Lijah Sparlin and wife Madison, Joplin, MO.; two sisters, Jackie Ranum, Joplin, MO.; Kelly Benson and husband Buddy, Wyandotte, OK.; and two grandchildren, Maggie and Brodie Sparlin.
"Be joyful always; pray continually; and give thanks in all circumstances, for this is the will of God for you in Christ Jesus," 1 Thessalonians 5:16-18. Leslie applied this verse to every facet of her life, even in her suffering. She prayed continually for everyone she knew, and instead of complaining always asked how she could pray for others. Leslie will be dearly missed, but we rejoice in the hope that we will see her again soon.
A celebration of life service will be held at 2:00 p.m., Saturday, January 4, 2020, at the College Heights Christian Church Chapel with Jay St. Clair, Minister, officiating. Visitation will follow the service. A private burial will be held at Ozark Memorial Park Cemetery at a later date. Arrangements have been entrusted to the Mason-Woodard Mortuary and Crematory of Joplin, MO. Memorial contributions are requested to the Sparlin family.