May 29, 1941–December 31, 2019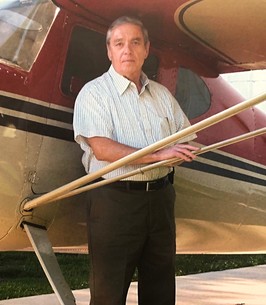 Jerry Wayne Wood, 78, of Joplin passed away Tuesday December 31, 2019 at Communities of Wildwood following an extended illness.
Jerry was born on May 29, 1941 in Ft. Wayne Indiana to the late Roosevelt E. Wood and Minnie Freda (Fadenrecht) Wood.
Jerry was united in marriage to Sharon Granger on June 1, 1963 in Erastus, Ohio. Jerry loved the mountains, traveling, fishing, and collecting and restoring jukeboxes. He volunteered at the Welcome Center for visitors of Missouri and was a member of the REACT group of Southwest Mo.
Jerry is preceded in death by his parents and one brother, Tommy Wood. Survivors include his wife Sharon, son Todd Wood and wife Sharla of Oronogo, Mo., daughter Lori Wood-Oswald and husband Joe of Kansas City, Mo., four grandchildren, Taylor, Ashlyn, Kiley, and Isabella, and one sister, Nancy Wilkinson and husband Michael of Atlanta, Ga.
Services will be Tuesday, January 7 at 2:00 p.m. Visitation will begin at 1:00 p.m. until service time.
Arrangements are under the direction of Mason-Woodard Mortuary and Crematory.