July 12, 1949–December 5, 2019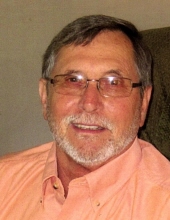 Sidney David Lorah, age 70, entered the land of peace and rest of his Heavenly Father on December 5, 2019.
He passed away after a long struggle with Alpha-I, COPD and Lung Cancer. He fought the good fight never losing his sense of humor or will to live. He always said he was not ready to leave this world as long as he enjoyed dining out and conversations with good friends but God had other plans.
Sid was born July 12, 1949 in Denver, Colorado the son of Frances Hornig Boyd and Joseph Charles Lorah.
He spent his early years in Poisoned Spider, Wyoming (near Casper) before moving to Kansas City, Missouri, McDonald County, and final Joplin, Missouri.
As a young person he had the responsibility of caring for his four younger siblings. His main responsibility was his younger brother, Paul who was born with Cerebral Palsy.
As a youth Sid left home to receive vocational training on the East coast. This was a difficult time for a young man to be in a new environment. It taught him to be resolute and to have compassion of others in dire circumstances. Friends have mentioned his generous heart. Sid was always assisting those in need with food, money or a place to stay. A stranger was always welcomed in his home.
His woodworking skills were inherited from his German grandfather. Sid enjoyed creating furniture and toys from wood. He was a craftsman proud of his skills. Sid was a tinkerer, saving screws, scrapes of wood and assorted nails to recycle on other projects.
He is survived by the love of his life, Eileen; two sisters, Betty Haggard (Karl) of Winston Salem, North Carolina, Margaret Boyd of Neosho, Missouri; one brother Leonard C. Boyd of Kansas City, Missouri.
Sid was preceded in death by his parents and step-father, Leonard C. Boyd, and two brothers, John Axel Melarin and Paul Harvey Boyd.
He loved animals. If you were a stray you were fed and loved. In his illness one of his main concerns was the welfare of his precious Tony Kitty and Jackie Kitty.
Sid was employed in several capacities but never enjoyed working in the confines of an office. While fearful of heights he climbed and painted water towers, worked in the oil fields in Oklahoma, and finally settled on driving a semi for several companies. He drove for the original Mon-Kem, Saturn Express, Tri State Motors, Contract Freighters and Buesing.
Sid was a good man, who will be missed deeply by Eileen. Their 49 years together were filled with love, challenges, and companionship.
To My Sweetie: The struggles of the last several years brought us closer together. You held my hand and did not give up in the midst of the pain and constant treatments. You never gave up. You will always be my love.
Funeral services will be 1:00 p.m. Tuesday, December 10, 2019, at the Thornhill-Dillon Mortuary with Pastor Nathan Haeck officiating. Burial will follow at Ozark Memorial Park Cemetery. Visitation will be 6:00-7:00 p.m. Monday at the mortuary.
Contributions are requested to the Joplin Humane Society and may be sent in care of the mortuary.
Arrangements are under the personal care and direction of the Thornhill-Dillon Mortuary Joplin, Missouri.