November 6, 1941–November 30, 2019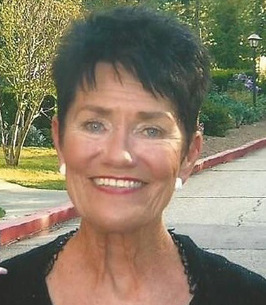 Rhoda J. Raymond, age 78, of Joplin, passed away on November 30, 2019, at Joplin Gardens, following an illness.
Rhoda J. Raymond was born on November 6, 1941 in Granby, MO. Her parents were Clarence and Lottie (Martin) Burress. She had two older sisters, now deceased, Audrey Bilbrey and Imogene Kurtz. She graduated in 1959 from Granby High School.
She married Ronald L. Raymond on November 25, 1960 at the First Baptist Church in Granby. They have always resided in Joplin. They have two children; daughter, Autumn Suckow and husband David, Joplin; and son Ryan Raymond, Joplin. She was a loving and caring wife and mother.
Rhoda was a fine seamstress and made clothes and costumes for both of her children. The young family spent vacations camping in national and state parks, in many states from east to west coast. In later years she and Ron traveled to many foreign countries. Rhoda enjoyed cooking special big family meals for the holidays. Her great passion was dancing. She met Ron at a Rock-n-Roll dance in Joplin. When Zumba began, she really got into it and made many close friends. She danced with the creator of Zumba (Beto) several times. Rhoda was competitive. She and Ron did many Road Races in several states. She was dearly loved by her family and friends. We will miss her bright smile.
Funeral service will be 2:00 p.m. Friday at Mason-Woodard Chapel. Randy Wilson, Minister will officiate. There will be a private family burial. The visitation will be 6-7 p.m. Thursday at Mason-Woodard Chapel.