October 13, 1927–November 11, 2019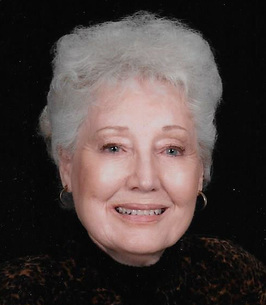 Marguerite "Sis" Sparrow, age 92, of Joplin, MO, passed away on Monday November 11, 2019, following an illness.
Marguerite was born on October 13, 1927 in Galena, KS, the daughter of the late Vera (Crank) Spell and Sidney Spell. She has been a lifetime area resident. She worked many years as an operator for Southwestern Bell Telephone Company. She was a member of Fellowship Baptist Church. She was also a member of the Southwestern Bell Pioneers. She loved interior decorating, shopping, fashion, and reading.
Marguerite married Daniel M. Sparrow on December 31, 1950. He preceded her in death on June 21, 1994. She was also preceded in death by four brothers, Jack Wade, James Wade, twin brother, Floyd Wade, and Dean Spell.
She is survived by her sister, Susan "Suse" Felker, Carl Junction, MO; a sister-in-law, Patria Spell, Carl Junction, MO; and several nieces and nephews.
Graveside services will be 2:00 p.m. Thursday at Ozark Memorial Park Cemetery. Randy Corp will officiate. Friends may call during regular visiting hours. In lieu of flowers memorial contributions may be given to Fellowship Baptist Church.