October 27, 1935–November 9, 2019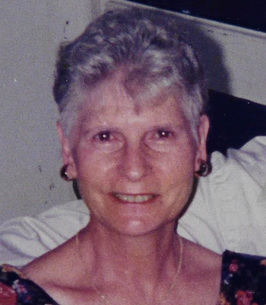 Shirley M. Cookerly, age 84, of Joplin, passed away on Saturday, November 9, 2019, at a local nursing facility.
Shirley, the daughter of the late Albert L. and Mary Ann (Stevenson) Thornton, was born October 27, 1935 in Joplin, MO. She married John J. Cookerly in 1955 in Miami, Ok. He preceded her in death in 2006. She worked in the Couples Division at Eagle Picher for 24 years. She was a member of Central Christian Center.
She is survived by one son, John M. Cookerly and his wife, Kathy of Joplin; one daughter, Dorothy Palmer and her husband, Mike of Columbia, Mo.; nine grandchildren, four great-grandchildren; three brothers, George Thornton and his wife, Phillis of Joplin, Steve Thornton and his wife, Helen of Alba, Mo and Don Thornton. She was preceded in death by three sisters and two brothers.
Graveside services are scheduled for 2:00 p.m. Tuesday at Ozark Memorial Cemetery. Arrangements have been entrusted to Mason-Woodard Mortuary & Crematory.