November 4, 1935–November 6, 2019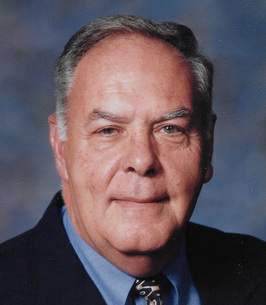 Charles W. "Chuck" Skinner, age 84, of Joplin, MO, passed away Wednesday November 6, 2019, at Freeman Hospital, following a sudden illness.
Chuck was born on November 4, 1935 in Huntsville, MO, the son of the late Charles W. and Mildred (Kinch) Skinner. He served in the United States Army. He graduated from the University of Missouri with a BS in Zoology. He married Betty Watts on June 8, 1957 in Moberly, MO. Together they were given two children.
He worked as a claim's supervisor for State Farm Insurance, handling claims throughout the state of Missouri. He was an active member of Harmony Heights Baptist Church. He was a past member of The Rotary Club of Joplin. He was a member of the Gideons. Chuck enjoyed woodworking.
Chuck is survived by his wife of sixty-two years, Betty Skinner, Joplin; one daughter, Denise Krolman and husband Pete, Joplin; and three grandchildren, Will Krolman, Bentonville, AR, Cortney Krolman, Joplin, MO, and Samantha Skinner, Kansas City.