February 10, 1948–September 18, 2019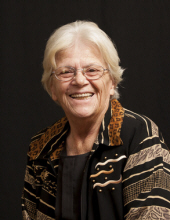 Darby Marcum, 71, of Joplin, went to the with the Lord Jesus Christ on Wednesday, September 18, 2019.
She was an active member of Prairie Flower Bible Church and served in the church library.
Friends will hold a memorial service for Darby at 2:00 p.m. Friday, September 20, 2019, at Prairie Flower Bible Church in Webb City with Pastor Dave Ernst officiating. A private burial will take place on Friday at Ozark Memorial Park Cemetery in Joplin. In lieu of flowers, memorial contributions can be made to the Prairie Flower Bible Church Benevolence Fund.